Attention Deficit Hyperactivity Disorder (ADHD) is a common mental health disorder that affects millions of children worldwide.

In a national survey on ADHD in Turkey, it is estimated that prevalence is 19.5%. Most of these diagnosed children would go on to receive treatment in the form of medications.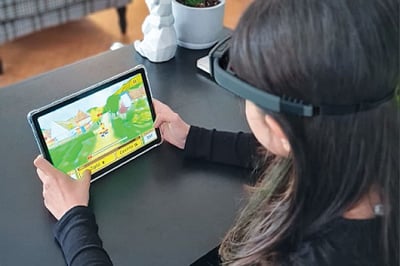 It was against this backdrop that Seçmen Danişmanlik Limited (SIE Market) started exploring other solutions and forged a partnership with Neeuro in January 2021 to bring to Turkey the Cogo Attention Training Programme.

Cogo is a patented and scientifically validated game-based digital therapeutic programme that aims to equip parents with a tool that is effective in improving their children's attention abilities. The technology is based on brain-computer interface (BCI). Neeuro co-developed Cogo into a mobile app-based software (available for both Android and iOS devices) and paired it with the company's revolutionary EEG headband, SenzeBand. The programme consists of 24 sessions per child.
Holistic Care Package
Two years into the partnership, Neeuro sat down with SIE Market to get some insights on how they have found working with Neeuro so far.

Aside from Cogo, SIE Market saw the benefit of bundling together other Neeuro solutions as a holistic care package for children with attention challenges and recommended to clinicians to have children go through sessions in Cogo, Galini, and Memorie.
Galini lets individuals rein in stress and relax better with its suite of scientific and measurable exercises. Memorie, meanwhile, is Neeuro's brain fitness solution that trains 5 key cognitive skills – memory, attention, mental flexibility, spatial ability, and decision-making.

In SIE Market's holistic care package, they let a child do a 5-minute session in Galini to relax his mind and prepare him for attention training in Cogo. Doing so gets the child in the right frame of mind and accepts training better. After completing the 24-sessions in Cogo, the clinician will then let the child train on Memorie to touch on other cognitive areas.

Before partnering with Neeuro, SIE Market saw that clinicians had to use multiple solutions from different sources; separate tools to train attention and cognitive development, and yet another tool for relaxation sessions. On top of this, they had to take manual notes of their sessions' progress as these tools did not have reports. Thus, Neeuro's digital solutions and practitioner's dashboards, were welcome changes.
Parents Seeing Encouraging Results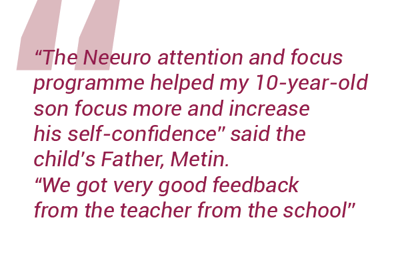 "The Neeuro attention and focus programme helped my 10-year-old son focus more and increase his self-confidence," said the son's father, Metin. "We got very good feedback from the teacher from the school. He attends the Neeuro sessions very willingly, the software is very well designed, and we liked it very much when we went to its presentation."
Apart from improvements in their attention abilities and performance in school, parents also observed other behavioural developments. "He is also able to better control his impulsive behaviour and sudden reflexes. He became more compatible while playing games with his peers," said Pinar, mother of an 8-year-old child who has ADHD.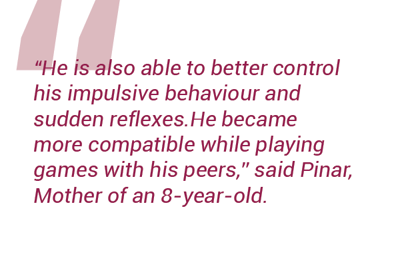 "Asli (9) has been taking the Neeuro programmes for about 3 months and we have definitely seen an improvement in her concentration, behavior, and coping skills," said Tolga, the child's father. "Along with the increase in her self-confidence and lessons, we also saw an improvement in her behaviour and this made us very happy." 

For Figen, a mother of an 8-year-old boy, the positive developments have encouraged her to re-enroll her child in a second round of the programme. "We are very happy as a family that we have taken such precautions against the difficulties that my son will experience later on," she said. 
SIE Market Shares More Insights
SIE Market co-founder and specialist clinical psychologist Beyhan Perim Seçmen shares more insights on Neeuro's solutions and how these have helped children and clinicians alike.
About SIE Market:
SIE Market has been promoting, selling, and providing international training on well-known education, psychology, and technology products from all over the world for the past 10 years. It also distributes its own educational solutions to both professionals and home users.

The company's goal is to explore respected and beneficial brands, link these products with people in need, and sell these products/brands in the Turkish market. As Neeuro's Certified Partner, SIE Market not only carries Neeuro products in Turkey but is also looking to expand to other Turkish-speaking countries.