Ever heard of brain-computer interface? Brain-computer interface (BCI), also known as a brain-machine interface (BMI), is a system that lets a person control or directs a computer or electronic device through the use of brainwave sensors with no physical movement required. Sounds like something out of an X-Men film, doesn't it?
You may be pleased to hear that such 'mind control' systems are actually something you can have at home now and for a good cause. BCI has been around for years, research having first begun in the 1970s at the University of California, Los Angeles (UCLA). Here's an image of what BCI might look like in the labs where brainwave sensors are bulky and maybe even intimidating: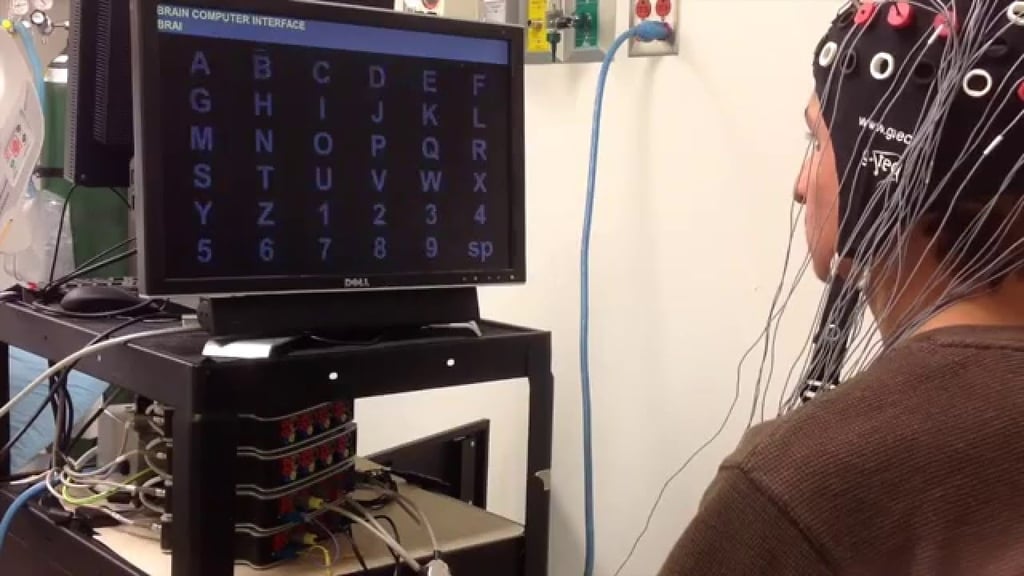 And here's an image of what BCI now looks like at home with a new state of the art brainwave sensor: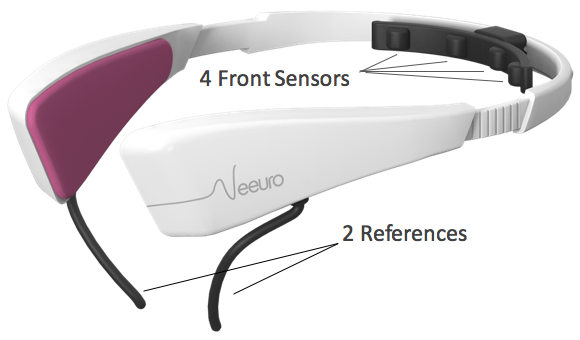 So what is BCI actually used for?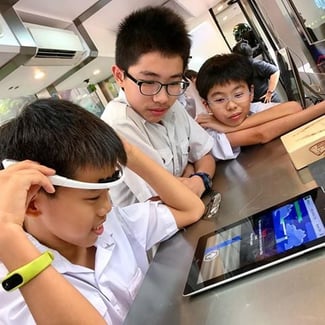 BCIs have a variety of applications, including communication, computer access, controlling of devices like prosthetic arms or wheelchairs, and even for gaming. Today, extensive research and development are being done to use BCI to improve the quality of life of people. BCI has been examined as a rehabilitation device to help people regain motor skills that are lost from stroke and other ailments. It has also been used to provide neurofeedback and enhance cognitive-based training to reduce the risk of cognitive decline and improve mental capabilities such as focus, memory and processing speed through the use of brainwave sensors.
One such device that uses BCI to aid in mental wellness is the Neeuro SenzeBand (brainwave sensor) and Memorie. Memorie is a mobile application that promotes mind stimulation through cognitive-based gaming. What's special about the app is that it pairs with a modern and compact brainwave sensor called the SenzeBand, a wearable device that reads a user's brainwaves and interprets them into mental states such as attention, relaxation and mental workload. One example of a game in the Memorie app is Psychic Cyclist.
Psychic Cyclist using Brainwave Sensors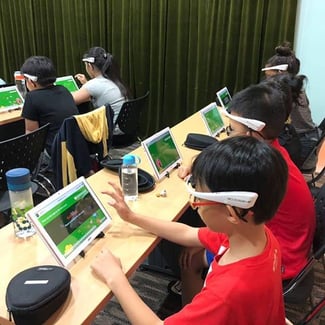 Psychic Cyclist is a game that interacts directly with the SenzeBand through a BCI system using brainwave sensors. Aimed at improving a person's focus and attention span, the objective of the game is to make a cyclist move along a path, using only your focus.
With the SenzeBand's accurate brainwave sensors, the game is actually able to detect how focused you are at the current time. Focus hard enough, and the cyclist begins to move. Get distracted or lose focus, and the cyclist stops moving. This provides a form of neurofeedback that allows you to train your attention span and understand how well you focus in different environments. It's a simple game, but certainly something you don't get to see every day. It's also certainly useful if you're looking to train yourself to focus on everyday tasks!
The Memorie app is currently available in the Apple App Store and Google PlayStore for tablet devices and Android mobile phone devices, with its iPhone version coming soon.