26 October 2017, Singapore – HopeTrust, a leading provider of brainwave technology, has since September become Japan's authorised distributor of Neeuro's SenzeBand and their accompanying brain training apps.
HopeTrust has been in the industry since 2012, making brainwave technology available to Japan's wellness markets and tech enthusiasts as the trend in brain fitness and neurofeedback rises. SenzeBand, a brainwave-sensing headband that monitors mental states and aids in brain training, is the latest device that HopeTrust will be introducing into the market. The brain training wearable is now available for Japanese markets on the following sites: HopeTrust's Main Store, Amazon Japan, and Yahoo! Japan.
An Innovative Headband and Applications that Read Brain Waves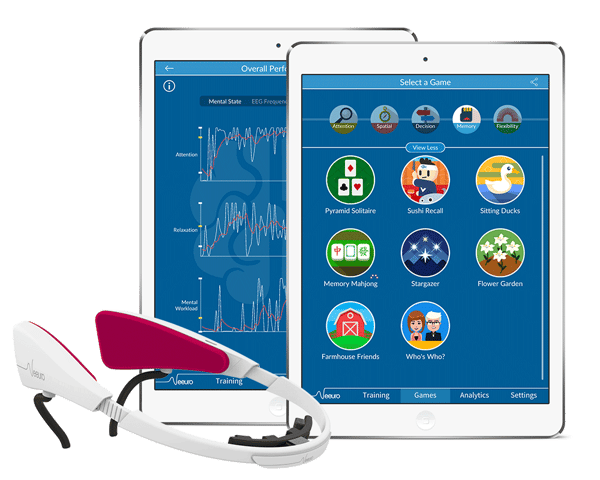 SenzeBand uses cutting-edge research and technology to provide neurofeedback through gamified brain training with an app called Memorie. This Brain-Computer Interface (BCI) technology supports the maintenance and development of one's cognitive abilities and mental wellness. It allows users to understand their mental states as they undergo exercises that efficiently train cognitive skills like attention, memory, decision making, spatial awareness, and cognitive flexibility.
Brain Training That Every Generation Can Enjoy
Neeuro's brain training app, Memorie, is suitable for children 5 years and up, adults, and seniors. Together with SenzeBand, the app includes accurate measurements of brain activity and cognitive performance through in-app assessments, training programmes, and progress reports. 15 minutes is the duration of gameplay that Neeuro recommends users to take daily. With consistent training, studies have shown that brain training can promote cognitive development in children and reduce the risk of cognitive illnesses like dementia.
Memorie is more than just 15 games
One of the focus-training games in Memorie that provides real-time neurofeedback is Psychic Cyclist, a game in which a bicycle on the screen moves whenever SenzeBand detects a high level of concentration. With the aim of reaching the finishing line, the player must try not to be distracted by obstacles and animated bees and butterflies in the background.
Sushi Recall is another game where players must recall various types of sushi which appear on the belt conveyor and disappear. This is based on a method called "n-back", and trains working memory which is useful for reasoning, problem solving, and storing, processing and providing information.
More About Neurofeedback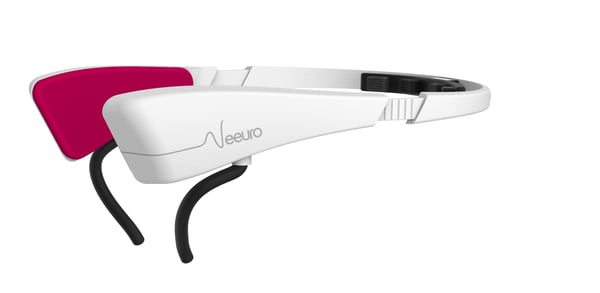 Neurofeedback is a computer-based training method that allows users to look at their own brain activity in real-time. This feedback allows users to self-regulate their brain activity, allowing them to do better at the tasks they performing at the current moment. SenzeBand has been developed to provide neurofeedback and allow users to perform better in areas like focus when they see how well they are performing in the brain games in Memorie.
With HopeTrust being Neeuro's official authorised distributor in Japan, Neeuro looks forward to reaching a wider audience and bringing brain fitness to another level with its innovative brain training products.
About HopeTrust
HopeTrust was established in 2012 and has over the years built a good following of dedicated customers interested in brain health and brainwave technologies. With the emergence of more and more companies creating great and innovative products and games for health and wellness, HopeTrust's founder, Mr. Shigetaka Mori, wanted to deliver these solutions to the Japanese market by bringing in products from all over the world. HopeTrust is based in Japan, Yashio City, Saitama Prefecture.
About Neeuro
Founded in 2013, Neeuro is a leading brain technology platform that focuses on empowering people to live happier and healthier lives through neurotechnology and gamification. Developed in collaboration with national research institutes, Neeuro's products and services focus on digital brain health and education technology to help people of all ages to optimise their brain's potential. Neeuro currently serves over 50 countries and has also implemented brain fitness programmes and services in community centres and educational institutions, among others. Neeuro has won several awards, with one of the latest being Champion for Regional Best Practice in the World Summit Awards (SEA) 2016 under the United Nations framework.
Neeuro works globally with partners such as training providers, technology system integrators and schools to benefit children. Using modern solutions for cognitive training, cognitive skills such as attention and memory are emphasized and honed. NeeuroFIT aims to improve every child's academic success via better learning outcomes.
Click on the banner below to learn more about Neeuro and what we can offer you as a partner!