The power of the mind is not only about your brain - it's really about your whole life! Mind power is not the kind of power that will let you float or move things just by looking at it, okay? Simply put, mind power is the combination of one's attention, thoughts, way of thinking, and mental images. Thoughts are transformed as energy so when you think about positive thoughts, it will stimulate your body to be energized and healthy, too.
Having a good mind power will help you attain good decision-making skills, be more resilient, open yourself to failures and success at the same time which is a healthier way to face life. You also won't be easily influenced by others and society, and ultimately, it will also drive your brain to acquire more valuable knowledge. With good mind power, you can lead your life down a better, healthier path.

Mind Power and Success: How Mind Exercises Contribute
A healthy mind and body can derive success. It's easy to stay physically healthy and active but for the mind, many are still reluctant as to how to enhance it since adults are already preoccupied with work, familial responsibilities, and other factors.
An article posted by The Guardian opened the floor about the need for mind exercises not only to help people avoid memory loss but to also improve their quality of life. In a study done by the author at UCLA, it has proven that after two weeks of constant brain enhancement activities and workouts, the participant increased her brain activity and started to regain a good memory.
Popular Mind Power Games and Activities for Kids
Mind power doesn't only concern adults as children need it, too - in case you forget! There are a lot of distractions around them that disrupt their brain development. Mind power can be intensified at a young age through less stressful ways and they are the following: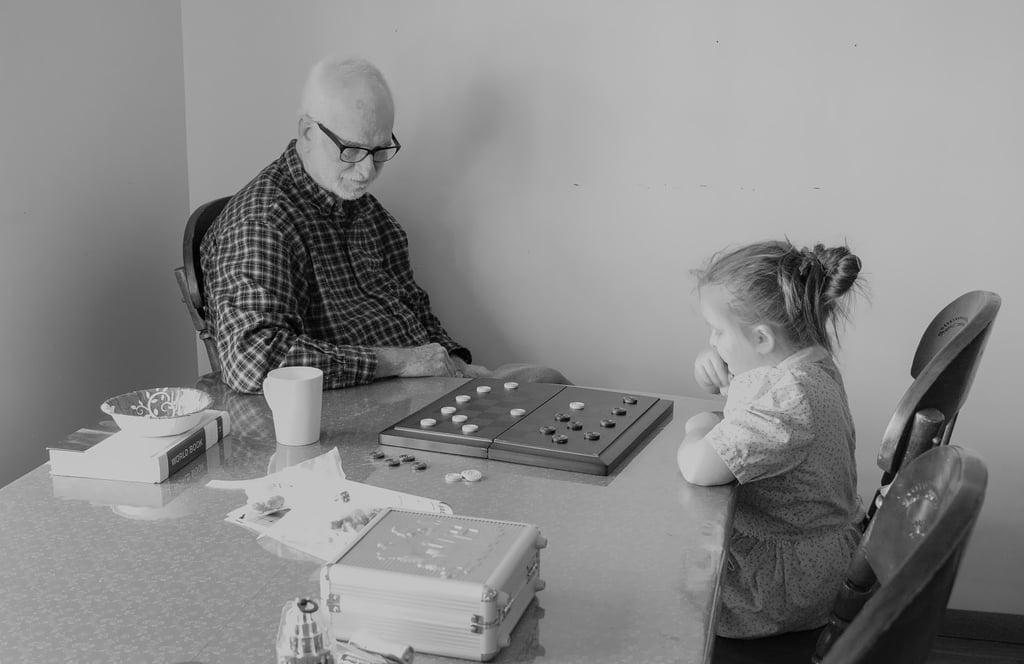 Engage them in physical activities

German researchers found out in 2007, that humans tend to learn new words at least 20% faster after they have engaged in physical activities such as sports or exercise. You can play with your kids outside or let them have fun in the field from time to time with their friends.



Music Lessons

Music significantly increases the performance and IQ-levels of kids and even seniors. You can let your child select a genre or instrument to focus on and let them enjoy it while giving their brain the chance to perform better.



Board Games and Puzzles

Traditional board and puzzle games are proven ways to increase a person's memory retention, analytical, and cognitive skills. It's time to reminisce with your child by letting them join you in board games and puzzle games such as chess, scrabble, jigsaw puzzle, crossword puzzle, tic-tac-toe, or even snake and ladder game!



Logic Tests

Using geometry, analytical thinking, and math, logic tests are fun to do and are great stuff to answer even for adults. Logic test books are available for purchase or online and letting your child be exposed to them will help develop their brain performance and mind power at once.



Online Mind Games

Several downloadable games can enhance your child's mind power. They come in different forms, quests, and specific brain function targets. However, games can be tricky as they can either disrupt their attention span or enhance it. The good news is, some games are specifically designed to provide entertainment and brain enhancement all at the same time!
Highly Recommended App to Help Improve your Child's Mind Power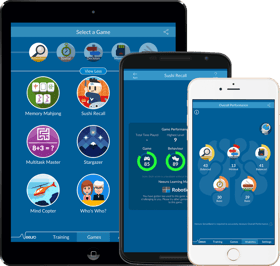 Neeuro took their goal of guiding people to fight their battles against brain degeneration to the next level with the Memorie App. It is a downloadable collection of games designed by experts from neuroscience, educational institutions, and research labs.
Each game targets a specific brain function to sharpen it without kids noticing it! It's composed of entertaining music and sound effects, adorable graphics, well-thought characters, and scientifically-based challenges that aim to enhance your child's brain functions and attention which will aid in gaining a healthy, strong mind power. Let kids strengthen their mind power's full potential by downloading Memorie App.
Are you looking for a Curriculum to Help Improve Mind Power? Explore NeeuroFIT for Children!
With years of development and collaboration with renowned research institutes and professionals, we have created modern and fun learning solutions to give your child a head start for a sharper mind.
Cognitive functions help with everyday life, especially in school. Having higher processing skills like attention and memory aid in a better performance in areas that require high logical processing like Mathematics.
Enhance cognitive abilities with NeeuroFIT for Children, a range of programs that include workshops, health talks, and brain training sessions.