Every 3 seconds, there's someone who develops dementia around the world. This is according to the Annual World Alzheimer's Report. Memory loss tests (Dementia test) are everywhere. At times, it is being self-administered. But, when do one consult an expert?
When someone has manifested symptoms of dementia, a physician conducts tests to identify the cause. Moreover, studies indicate that people with dementia symptoms also have abnormalities in the brain. Also, these are associated with more than one cause of dementia. In fact, an autopsy revealed that half of the people who had Alzheimer's dementia had brain changes of a second cause (vascular dementia). As a result, this phenomenon is referred to as mixed dementia.


Furthermore, dementia symptoms are commonly caused by many things. Even more, there are side effects from medications, depression, thyroid problems, vitamin deficiencies and alcohol abuse. Read more about types of dementia here.
Dementia or Alzheimer's: What's the Difference?
Before we begin, one needs to understand that one is a disease and one is a syndrome.
First, Dementia is a syndrome that has number of causes. Then, Neurons (or nerve cells) in areas of the brain involved in cognitive function have been damaged or destroyed. Furthermore, the main characteristics revolve around difficulties with memory, speaking/listening, problem-solving and other cognitive skills. Because of that, these symptoms affect a person's ability to perform daily activities.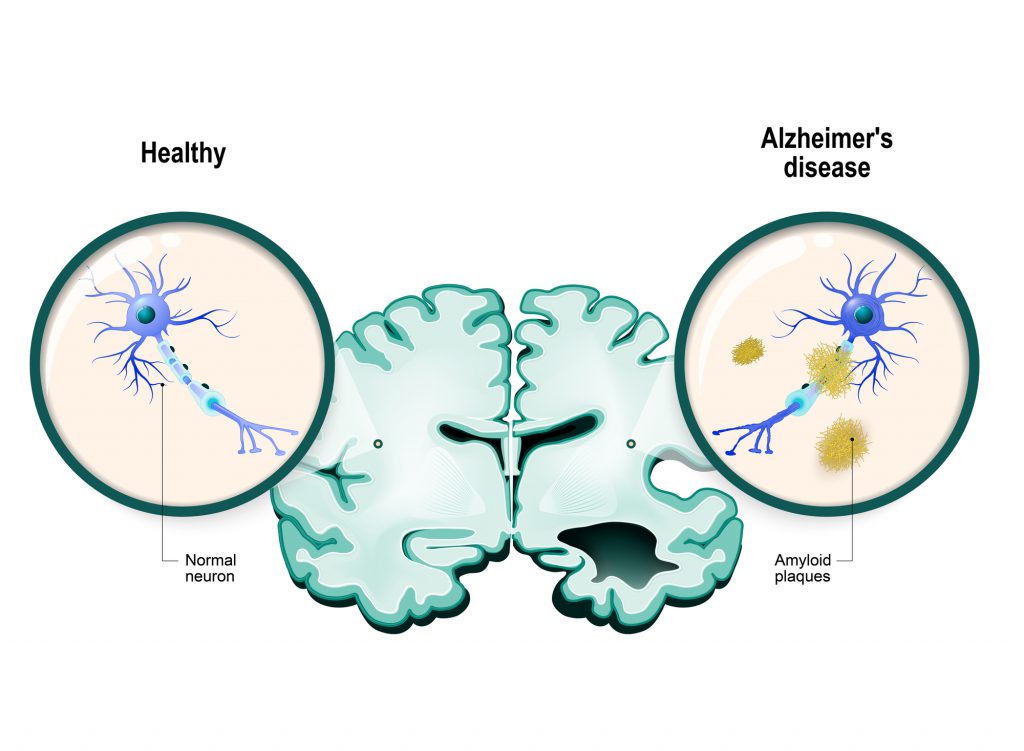 Finally, Alzheimer's disease is a degenerative brain disease and is the most common cause of dementia. Then, neurons in other areas of the brain are eventually damaged or destroyed as well. Furthermore, the difference is that destruction includes areas that enable one to carry out basic functions such as walking and swallowing. Conversely, patients on their final stages are bedridden and require round-the-clock care. Hence, it is an ultimately fatal condition.
Dementia Tests Available Online
In contrast to Alzheimer's and other brain diseases, conditions often may be reversed with treatment. Most importantly, early diagnosis is crucial to effective treatment and prevention. WebMD reveals that there's no single test that will tell a doctor if you have dementia. It's actually an ongoing process. Example, you may have several of the following, then your doctor will pull information and make a diagnosis. Therefore, there are various dementia tests made available online:
1. Mini–Mental State Examination (MMSE) or Folstein test
2. Self-Administered Gerocognitive Examination (SAGE) test
3. The Clock-Drawing test
4. Test Your Memory (TYM) test
5. Neurotrack test
6. Mini-Cog© test
Certainly, learning helps prevent brain deterioration and stave off Alzheimer's. An adult brain has the capacity to create new nerve cell connections. Furthermore, it builds up cognitive reserve and resistance to diseases like Alzheimer's. Activities help keep the mind sharp and engaged while fighting the effects of memory loss. Examples are, dancing, playing an instrument or learning a new language.
Find out how Neeuro can improve your cognitive abilities by clicking on the banner below!