The Process of Children Learning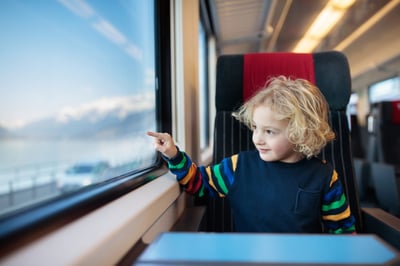 What are the manifestations of your children learning? Imagine you're about to travel with your child and you hear the following:
"How does a train move?"
"Why did it stop now?"
"When did you get into the train first?"
"What is a ticket?"
"Who gave it?"


Are these the questions that you come across when you travel with your kid? Do you simply stare at them or encourage them to ask more questions?
A child learns through observing, questioning, listening, experimenting and examining. Children learning at the age of 4 or 5 would ask questions when they start seeing new things into their life. Creating an environment that enables a kid to be active and engaged is key to their success at school. This will help them to own responsibilities and become a responsible citizen as they grow. A child looks up to their parents as their first teacher. They try to get the first-hand knowledge about everything from their parents.
Children learning grows multi-fold when they experiment and learn. Encouraging kids to build blocks, play with clay and solve puzzles help them develop their cognition skills as well as learning ability. Learning by doing is a great way to make the child learn a new concept. Getting exposed to multiple languages at home is another way to build a child's brain development especially when they cross the age of 4.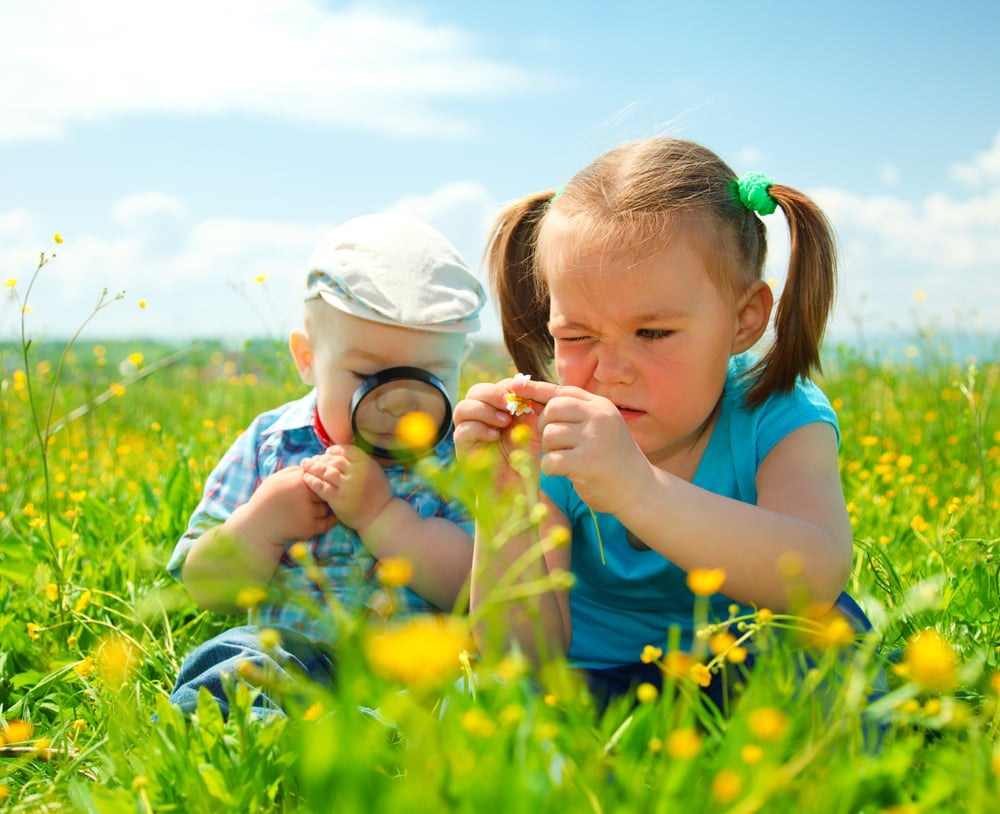 "Children's games constitute the most admirable social institutions. The game of marbles, for instance, as played by boys, contains an extremely complex system of rules - that is to say, a code of laws, a jurisprudence of its own." - Jean Piaget
Best Children Learning Apps
Our team analyzed multiple games across Google and Apple stores to come up with a list of top 10 games that could help children learning and improve cognitive flexibility, decision making, spatial ability, memory, and attention. It is challenging to find all the benefits in a single app. The team has listed down the names with key attributes that each game provides below:
1. Sudoku for Children Learning

Sudoku has been our favorite mobile app for a long time now. There are many apps that you will find online. Most of them are good as long as they carry forward the concept of Sudoku. The game helps you to relax, improved cognitive flexibility and decision making. It is also good for memory although now the games have come up with options to store multiple numbers in a single cell.

For kids under 8, this might not be that useful as there is no gamification aspect in Sudoku. But for children learning, this can be an ideal travel companion for adults and teenagers who plan to build their analytical ability.

2. Hangman or Word Games for Children Learning

Who can forget the classic Hangman game and it's in the number two in our list of games. Though we don't like the logo of the game, the value that it delivers to your kid is great. Though word games are favorite among teenagers for children learning, they still have to go a long way to attract them. The classic hangman games don't come up with synonyms when the answer is revealed.

The game as such is very relaxing and enjoyable for kids that love language and enjoy playing with words. There are also games around words like Crossword, Word Puzzle, Word Search, Spell tower, etc. Good for children learning!

3. Memory Training for Children Learning

There are many memory training apps in the store. It's a free game. For kids, it primarily focuses on visual and short-term memory. The idea behind the game is to improve the agility of a kid in terms of thinking, problem-solving and attention. There are many memory based games in the app store great for children learning.

4. Stack the Country

This mobile app helps you learn about the world in a fun manner. Kids get to learn capitals of the country, important landmarks, geographical location, continents, border countries, flags, currencies, and languages as part of the game. The app also offers interactive maps of the continents along with some interesting flashcards on each country.

Kids get to pile up each country as they play the games in the app. If you think your kid should understand more about the world, this is the app to go for.

5. Think and Learn Code A-Pillar for Children Learning

This is an exciting mobile app for kids as part of children learning and brain development. This game from Fisher-Price focuses on problem-solving and number recognition. There are also games for preschoolers to recognize numbers and gain knowledge of sequencing.
Best Children Learning Videos
You might be worried that your child looks out for your mobile most of the time. But, you could still show videos that can help your kid learn new things and improve their cognition.
"The goal of education is not to increase the amount of knowledge but to create the possibilities for a child to invent and discover, to create men who are capable of doing new things." - Jean Piaget
Children Learning Styles
As mentioned earlier in this article, kids learn through various means. Their learning never stops as they get to see new things.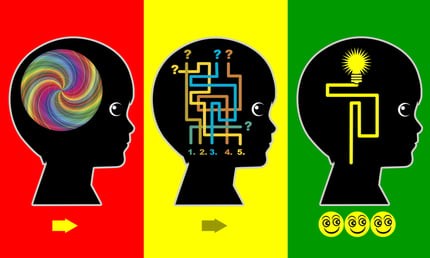 Visual (photos/videos): Children Learning through videos, photos, and signals or signs. This helps them recall the object in question.
Aural (sound/music): With the evolution of digital media, a kids exposure to sounds have grown up drastically. From listening to rhymes to movie songs, a Children Learning occurs from new words and dances based on the sounds. Music also a way to relax a child's mind and help them focus on the sounds.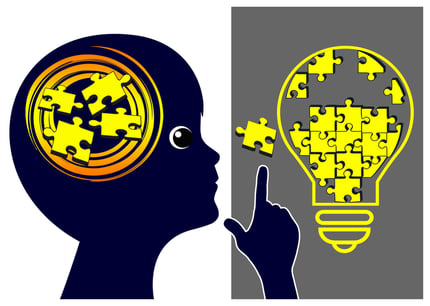 Verbal (linguistic): Children Learning exists when we introduce them to new words. It's important that as a parent we communicate with them
Physical (kinesthetic): Children Learning by making kids act and imitate is another way to learn new concepts
Learn Colors, Shapes and Alphabets to Improve Children Learning and Cognitive skills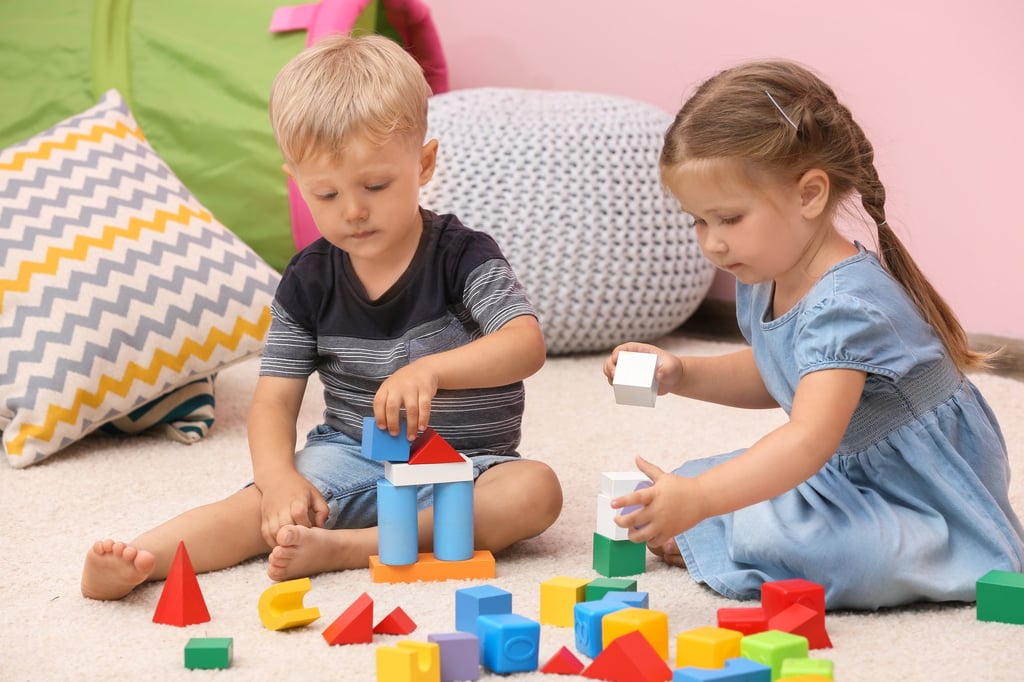 From an early age, a Children Learning begins with colors and shapes. Their experiments with colors help them to sort when they play with blocks. Such games with colors and shapes build the necessary cognitive skills of sorting and organizing things or in other words information in a way that becomes searchable for this. These skills, later on, help in building the analytical capabilities of the kid. Different shades and hues of the color help kids to develop creativity as they start associating colors with objects around them.
As kids learn more about colors, shapes, and alphabets, they start observing various things around them. For example, I happened to meet a kid that began seeing traffic signals as early as from the age of 3. He would tell his dad what it would mean to be red, green and yellow. He would also instruct his dad especially when they are at the traffic signal. This is an exciting children learning and development that a kid should have — the ability to recognize objects around them and build decision-making skills that are relevant to life
Take Children Learning to the Next Level!
While the whole topic of cognition is critical, a kid that is allowed to explore new words, shapes, colors, sounds, videos or games learns new things from them. It is about developing the working memory, the ability to understand rules and follow them, decision making, recall capabilities, focusing on specific tasks, etc that are critical skills that a kid has to develop when they grow.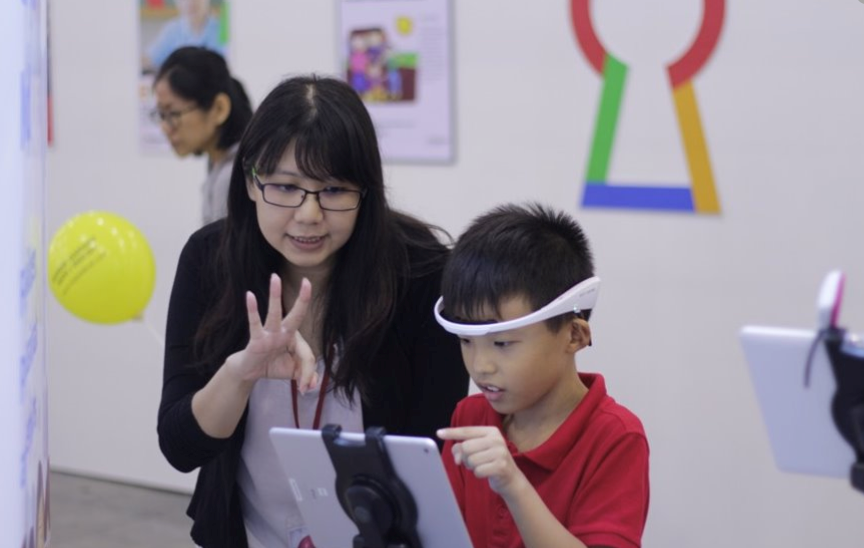 Neeuro's Memorie has games on improving all the cognitive skills and children learning that are essential for a kid from an early age. The games along with the Senzeband helps to capture the performance of the brain providing inputs on the mind attention and relaxation levels, key indicators that are necessary for any activity. Recent studies have proven that brain training can reduce the symptoms of ADHD. Definitely, a great tool to combat Attention Deficit Hyperactivity Disorder and Attention Deficit Disorder!