They say that one of the most thankless jobs is one who cares for a loved one or a patient. These are the nurses, the caregivers, parents looking after their children, and adult children who care for their parents. We hear of so many stories of an unexpected illness, or a diagnosis that needs full attention, a crippling accident, and many other health issues that need part- or full-time caring. And many times, the ones who are left to care are also left to feel unappreciated. They are overwhelmed, sometimes angry, and oftentimes tired.

And in the season of giving, what more apt time than to extend our utmost gratitude to them than now, who in their selfless ways, spend time and energy, give love and care, and many times over, forget about themselves – their own needs, their own sleep, their own "me time."

So how do we thank thee? Here are several ways we can let them know how grateful we are for what they do. Surely, letting them show our appreciation will boost their morale, make them feel important, and inspire them to continue their quality care.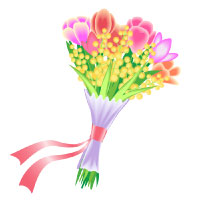 Flowers, just because – receiving a bouquet of flowers is always uplifting, especially if there is no occasion. Don't forget to include a note of thanks!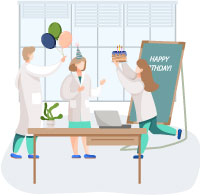 Birthday or Holiday Treat – knowing their birthdays and preparing something on their special day will make them feel special – whether a birthday cake, special meal, or a simple gift. And for the holidays, wrap a meaningful gift and personally hand it to them.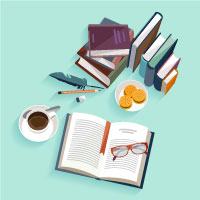 Books and magazines – nothing like some reading materials for the book lovers to keep them occupied; find out their favorite author/s or type of magazines.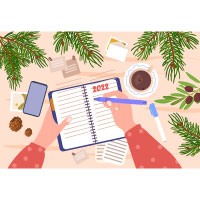 Notebook – on their downtime, caregivers may wish to write down their thoughts and feelings, which help in their mental well-being. Look for a fancy notebook, and throw in a nice pen while you're at it. Handwriting, after all, is also a helpful brain exercise.



Spa or Bath Kit – part of self-care, which is essential to caregivers, nurses, adult children, and parents, is spending time for a nice shower, which is calming and at the same time can be meditative. A care kit of bath essentials will definitely be appreciated on their "me time"– a mix of shampoo, body bar, lotion, shaving kit, and towels. The pleasant smells evoke good memories and uplift emotions.
Help lessen their stress with Galini by Neeuro – the World Health Organization (WHO) says that "health is a state of complete positive physical, mental, and social well-being and not merely the absence of disease or infirmity."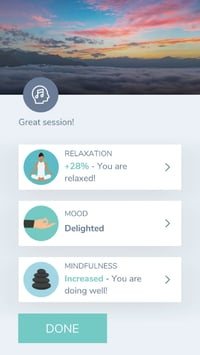 It will be helpful to let our caregivers manage their stress through Galini, a measurable stress management solution that is tailored to provide optimal relaxation and mindfulness. Best paired with the Neeuro SenzeBand, a non-invasive headset that is able to capture electroencephalogram (EEG) brainwave signals, and through machine learning algorithms in NeeuroOS, users are able to access information on their mental states, such as attention and relaxation as they do the mental exercises through the Galini app, which comes with a suite of scientifically proven techniques that helps in achieving peace and clarity of mind.

The healthier our caregivers are, the better care they can extend to us and our loved ones; emotional and physical health and good mental well-being are key to good caring. Let us keep them happy and healthy, and constantly remind them how thankful we are for their time and compassion towards our loved ones.